Lyrics • Free • Celtic CDs • Podcast • Celtic Travel • Weddings • Patrons • Links
Purple Flower
"Purple Flower" lyrics and music Marc Gunn
There's a wren on a rock wall
Thorny gorse grows all around
It is miles to the ocean
And to auld Galway town
My feet feel so weary
Without you by my side
So I'll pick this purple flower
For the day we reunite
Here's a flower, my darling
From the banks of Ross Lake
It will sit by my bedside
Til your form I embrace
As I walk the Aran Islands
Honeysuckle is all in bloom
The rock roads seem harder
Like my heart missing you
Though the beer is ever flowing
And the craic is quite grand
Though the music may be growing
But it is lonely in this land.
The sun sets too slowly
Over Galway's brisk bay
Crashing waves seem to slow us
As we sail from the quay
I see you by the pierside
And my heart starts to soar
In my hand is your purple flower
Now you're mine once more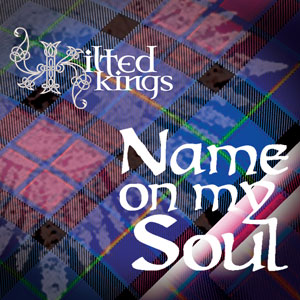 Chords Key C
[C]There's a wren on a [Dm]rock wall
Thorny [F]gorse grows all a-[C]round
It is [F]miles to the [C]ocean
And to [G]auld Galway [Am]town
My [F]feet feel so [C]weary
Without [F]you by my [C]side
So I'll [F]pick this purple [C]flower
For the [G]day we reu-[Am]nite
Here's a [F]flower, my [C]darling
From the [F]banks of Ross [C]Lake
It will [F]sit by my [C]bedside
Til your [G]form I em-[Am]brace
Background
I wrote this Celtic love song on my 2012 Celtic Invasion Vacations. We were in Galway, Ireland staying at a manor on Ross Lake. I saw a purple flower and immediately began composing a song for my wife who I was missing.
Purple Flower Videos
from a recording at Sherwood Forest Faire
from Kilted Kings CD Name On My Soul
Listen to Purple Flower on Spotify
Credits
Marc Gunn: autoharp, vocals Randy Wothke: bodhran released February 2, 2017
You'll get a Ton of Free MP3s just for signing up.
Plus, I'll send you a free CD (you just pay the shipping).
Then there's podcasts, videos, and stories.
And that's just the beginning...